Assembly boards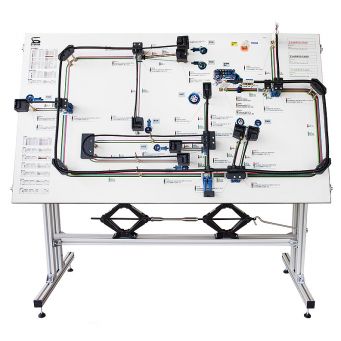 Designed for better efficiency during harness assembly and elimination of the possibility of the human error.
The table is equipped with blocks for connectors and clips assembly, supports for wires, arch supports and broken supports. Assembly blocks for connectors and clips are made of synthetic material processed on CNC machines. The counter is made of plywood with veneered edges preventing damage of the wiring harness.
The elements of the table depend on the order of the client, and its size depends on the the size of the harness.
Supports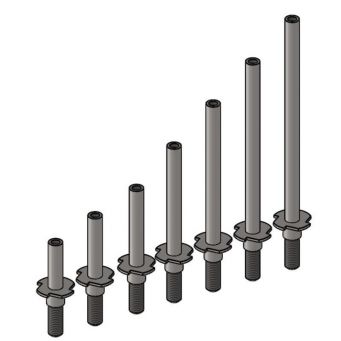 CASE and TAYLOR holders of the connectors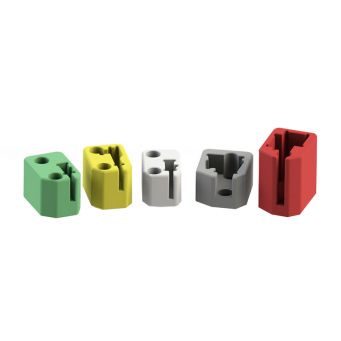 Each holder is matched to a particular connector, which prevents from incorrect plugging.To make it easier, holders and coresponding connectors are the same colours. The size of the holder depends on the size of the connector.
---
Clip holders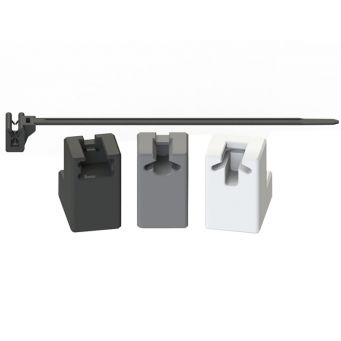 Clip holders increase reproducibility and facilitate mounting the band on the cable harness. Designed for different types of clips, depending on the requirements of the clients. They can be assembled on extending and broken supports.
---
Clip holders with detection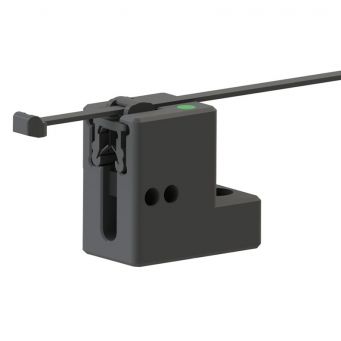 The holders have a diode signalling the presence of a clip or a connector in a socket.
---
Straight supports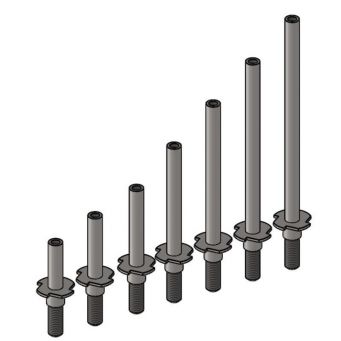 Straight supports of different length are designed to be used on both assembly and assembly-test boards. They are mounted with the screw end M8x20. They have the M6 hole for mounting suitable endings.
---
Broken supports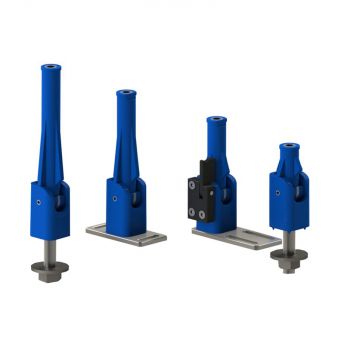 Broken supports can be bent by 90°, thanks to which the elements of the table can be put under the harness level and brought back to use when needed. They can be used e.g. to indicate the place of taping the harness.
Types of broken supports:
Supports that can be used on a wooden counter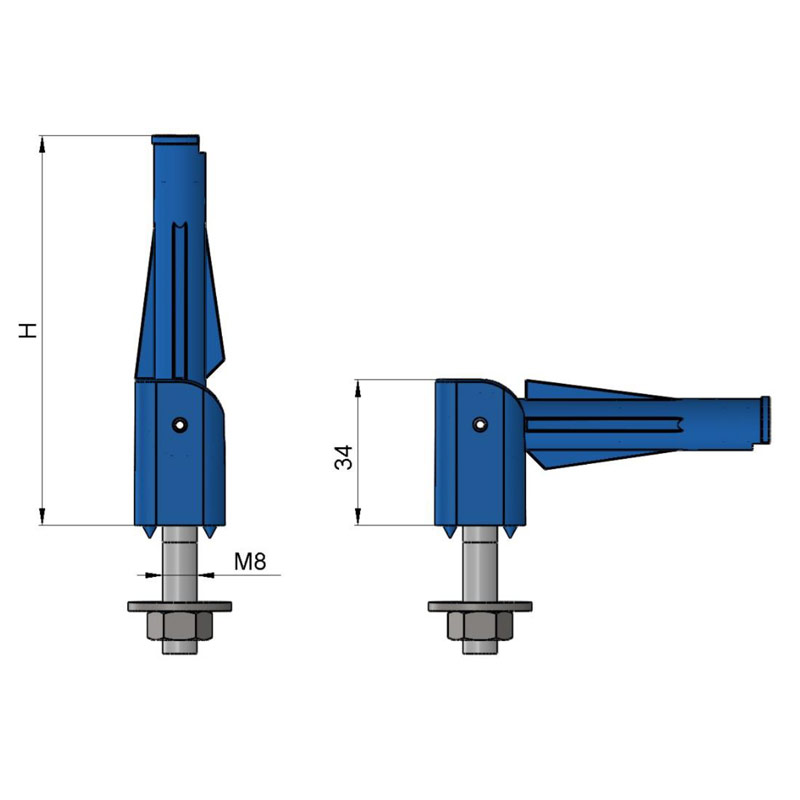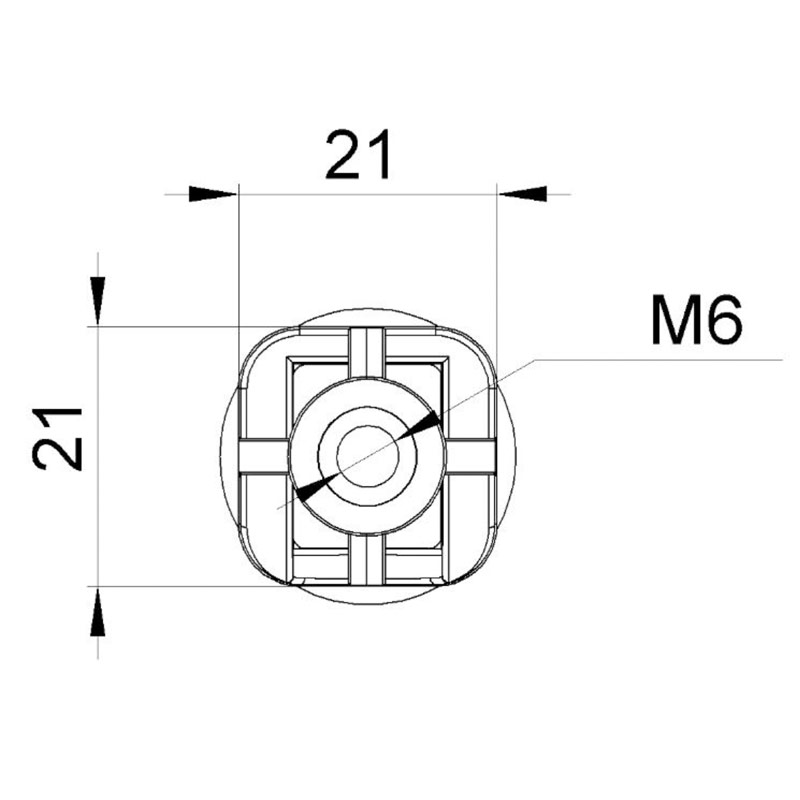 | | | | | |
| --- | --- | --- | --- | --- |
| NUMBER | HEIGHT H [mm] | HEIGHT AFTER BENDING [mm] | METHOD OF MOUNTING TO THE TABLE | TERMINAL SCREW |
| WLD-42 | 42 | 34 | M8 screw | M6 |
| WLD-52 | 52 | 34 | M8 screw | M6 |
| WLD-72 | 72 | 34 | M8 screw | M6 |
| WLD-92 | 92 | 34 | M8 screw | M6 |
| WLD-110 | 110 | 34 | M8 screw | M6 |
Supports that can be used on a metal counter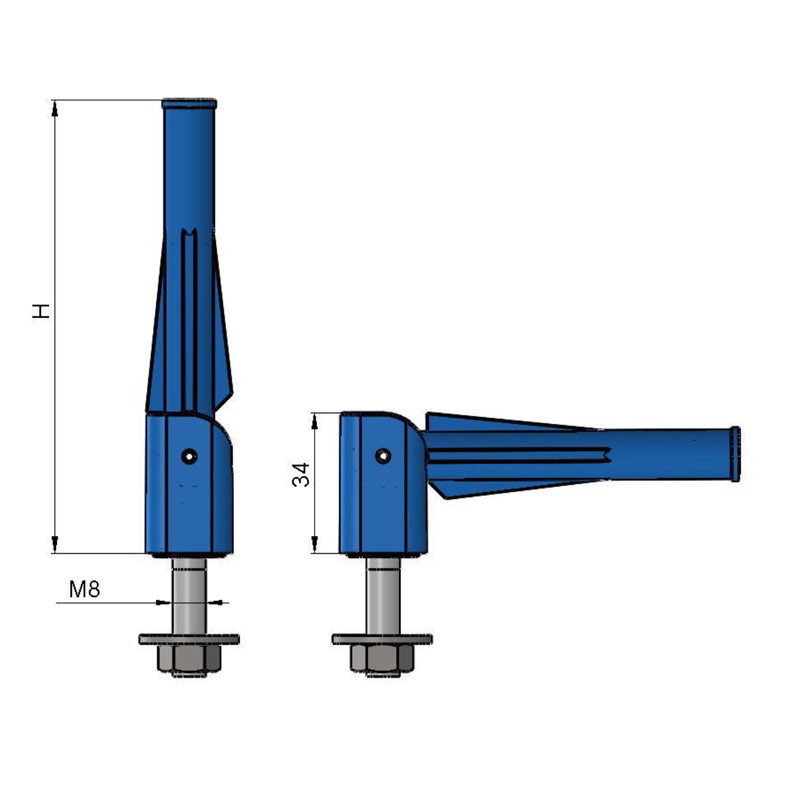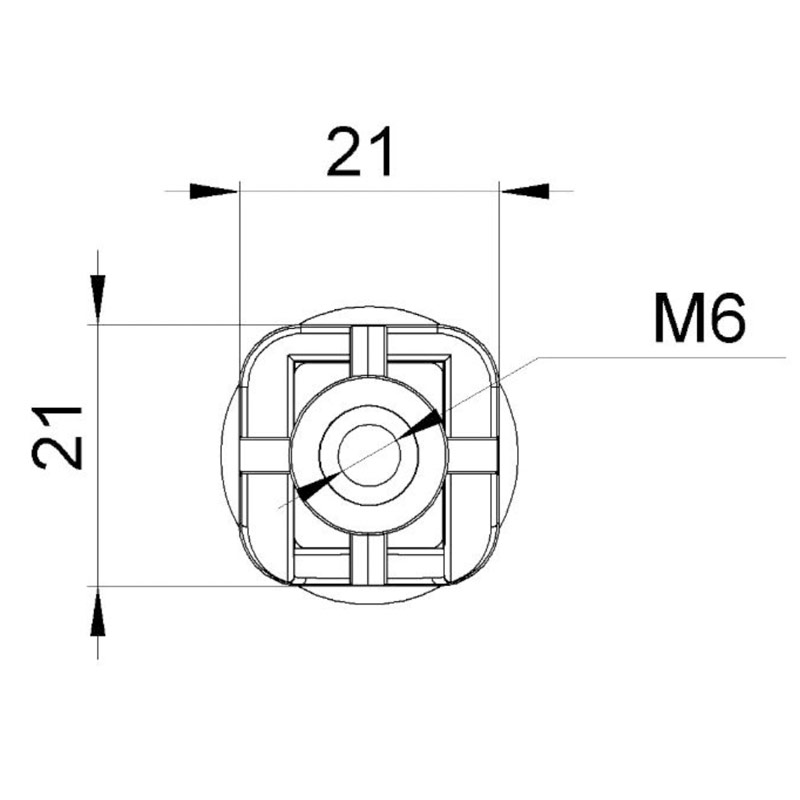 | | | | | |
| --- | --- | --- | --- | --- |
| NUMBER | HEIGHT H [mm] | HEIGHT AFTER BENDING [mm] | METHOD OF MOUNTING TO THE TABLE | TERMINAL SCREW |
| WLM-42 | 42 | 34 | M8 screw | M6 |
| WLM-52 | 52 | 34 | M8 screw | M6 |
| WLM-72 | 72 | 34 | M8 screw | M6 |
| WLM-92 | 92 | 34 | M8 screw | M6 |
| WLM-110 | 110 | 34 | M8 screw | M6 |
Broken supports mounted on a plate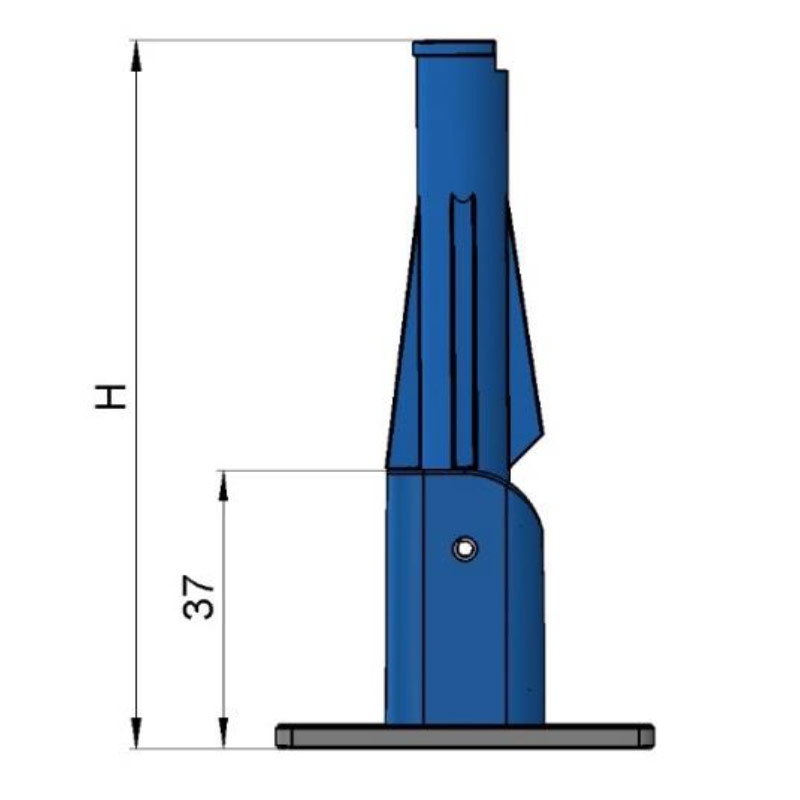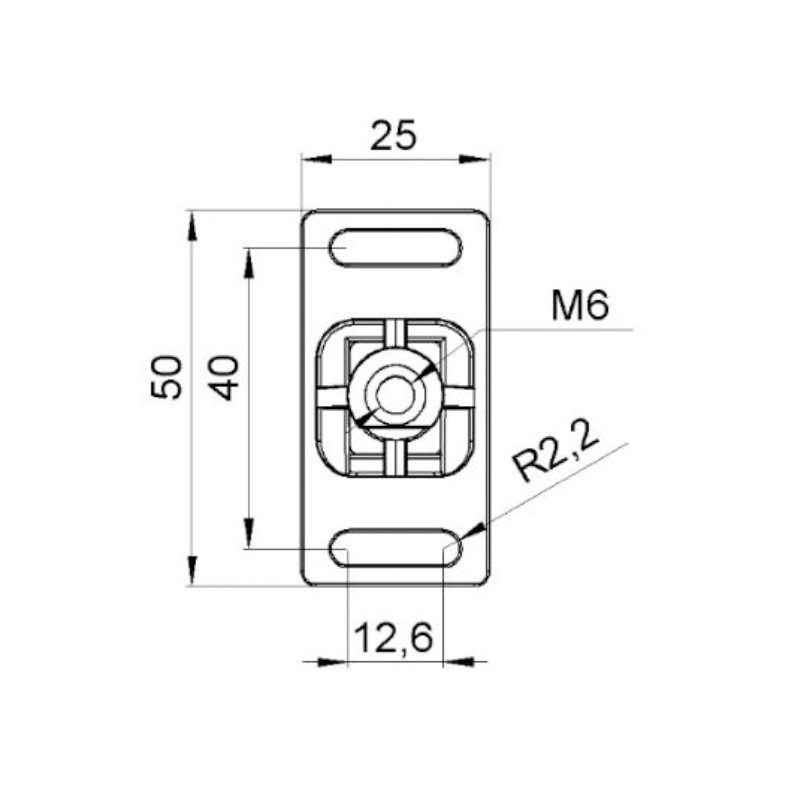 | | | | | |
| --- | --- | --- | --- | --- |
| NUMBER | HEIGHT H [mm] | HEIGHT AFTER BENDING [mm] | METHOD OF MOUNTING TO THE TABLE | TERMINAL SCREW |
| WLD-42-O | 42 | 37 | two-sided plate | M6 |
| WLD-52-O | 52 | 37 | two-sided plate | M6 |
| WLD-72-O | 72 | 37 | two-sided plate | M6 |
| WLD-92-O | 92 | 37 | two-sided plate | M6 |
| WLD-110-O | 110 | 37 | two-sided plate | M6 |
Broken supports with a lock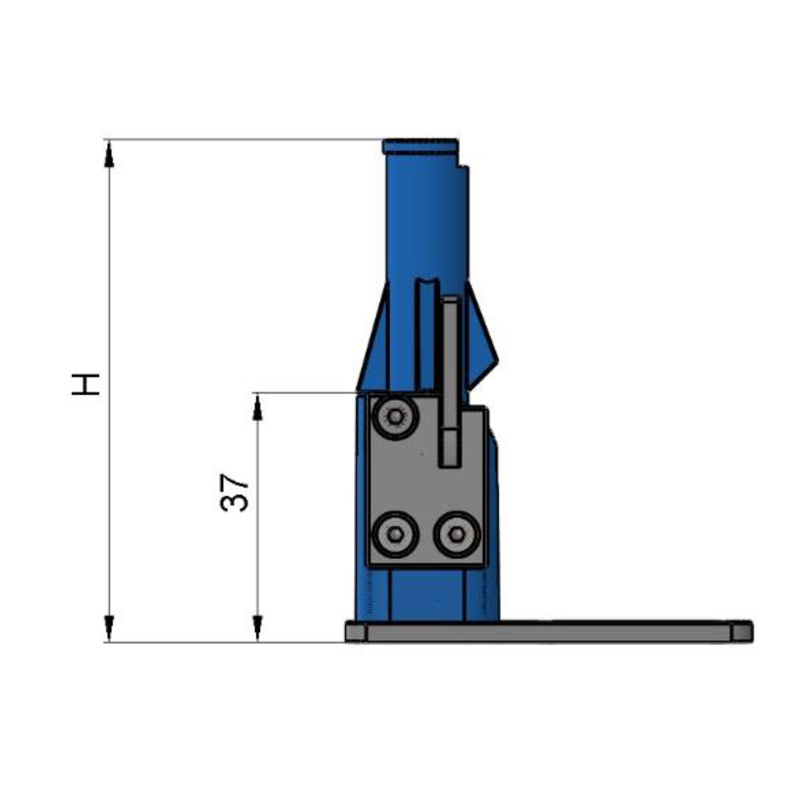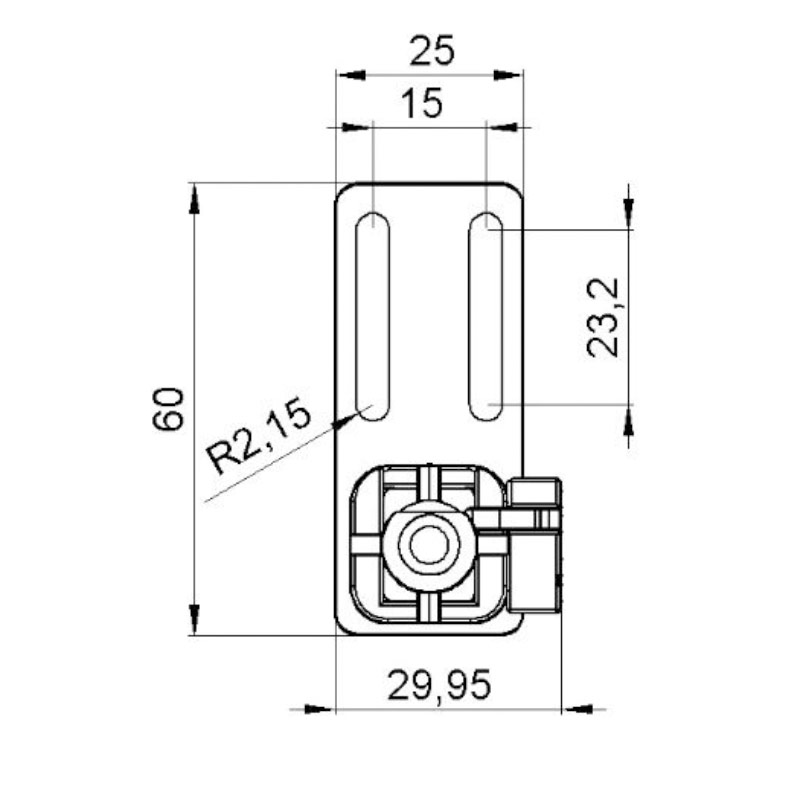 | | | | | |
| --- | --- | --- | --- | --- |
| NUMBER | HEIGHT H [mm] | HEIGHT AFTER BENDING [mm] | METHOD OF MOUNTING TO THE TABLE | TERMINAL SCREW |
| WLD-42-O_B | 42 | 37 | single sided plate | M6 |
| WLD-52-O_B | 52 | 37 | single sided plate | M6 |
| WLD-72-O_B | 72 | 37 | single sided plate | M6 |
| WLD-92-O_B | 92 | 37 | single sided plate | M6 |
| WLD-110-O_B | 110 | 37 | single sided plate | M6 |
---
Lowered supports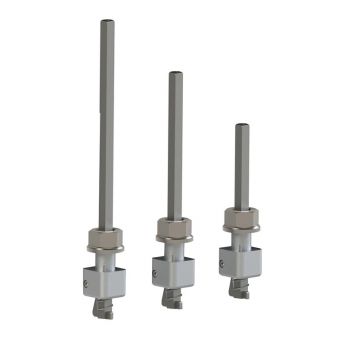 Supports that can be lowered to the level of the counter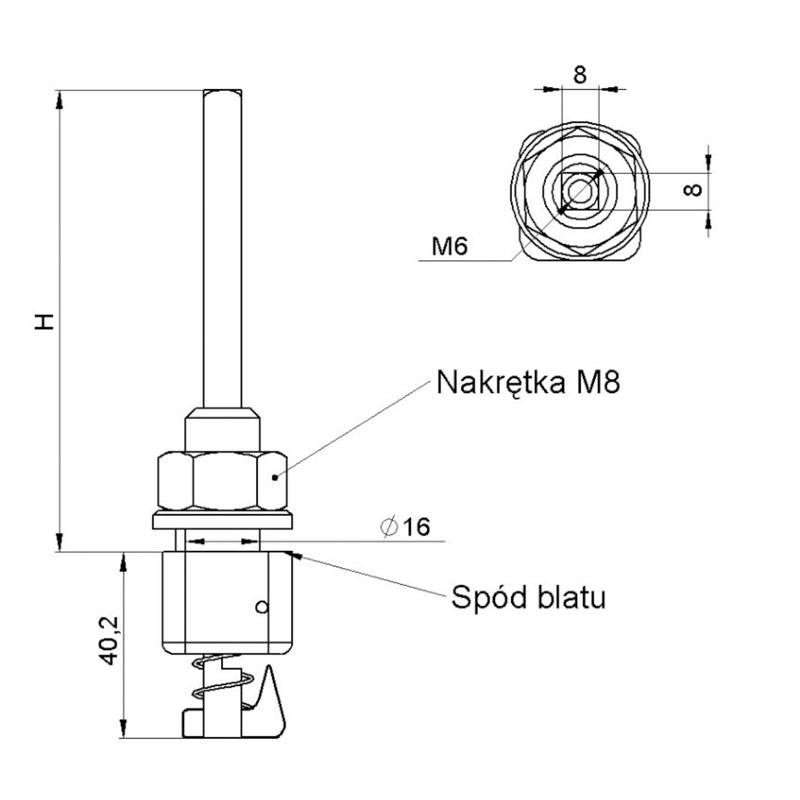 | | |
| --- | --- |
| NUMBER | HEIGHT H [mm] |
| WOD-100 | 100 |
| WOD-120 | 120 |
| WOD-130 | 130 |
| WOD-150 | 150 |
| WOD-200 | 200 |
---
Wsporniki z ramieniem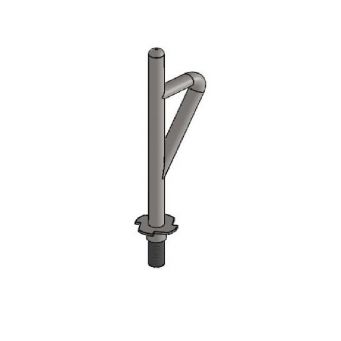 ---
Końcówki wsporników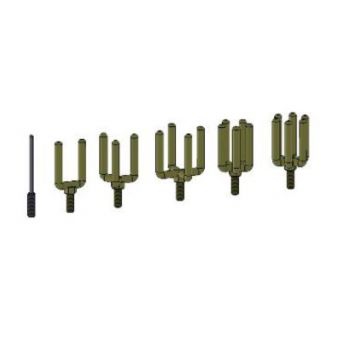 ---
Prowadnice łukowe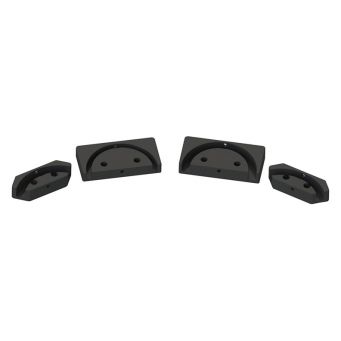 ---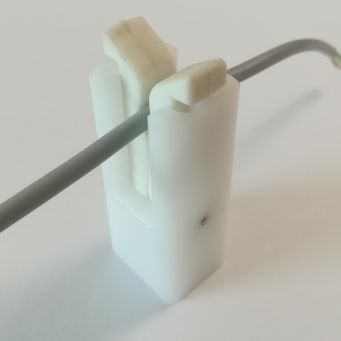 ---